On the surface, you might think that a house in Sayulita, Mexico, has little to do with one in Carroll Gardens, Brooklyn, or that a barn in Topanga Canyon, California, is world's away from mountain quarters in Hayama, Japan. Nina Fruedenberger's new book: Surf Shack: Laid Back Living By The Water, illustrates that surf life is where you make it. There's an essential thread that ties us all together… we must live by the sea.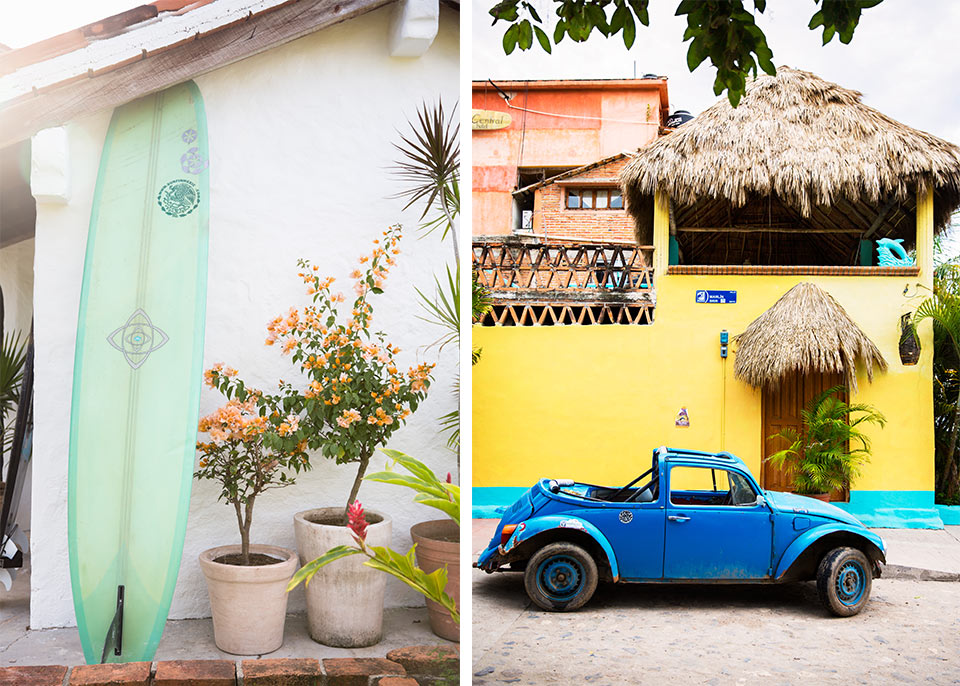 The team at Tory Burch caught up with Nina at a recent book signing:
Favorite part about working on this book…
The entire experience. The process was nothing like I expected — way more work but also more fun. Traveling was totally fun, but also working with so many people, who are all so talented, to put the book together. This was seriously a team effort — and I relied heavily on a lot of people who are experts at what they do.
And the most challenging…
Leaving my son! I had him in December and I had to start traveling, for a few days at a time in February, to get the book completed by deadline. I hope he forgives me one day!
The most surprising thing I learned…
That the world is so small! Everyone always says it, but finding homeowners around the world just through social connectivity was amazing to me. It even brought me to Japan, Australia and Mexico.
How we selected the homes in the book…
That was not easy! That was definitely the hardest part of making this book. I went through hundreds of submissions. I would connect with the homeowners and ask to see some photos, very casual snapshots. And from there I had to make selections. I was looking for something naturally beautiful — design that felt REAL and wasn't following trends. I picked homes that were inspiring to me personally, and that I wanted to dive into. I hoped this would be what other people wanted to see as well.
My favorite surf shack featured…
So, so hard to say. But Sofie Howard's trailer in Paradise Cove was so inspiring we bought our very own! But, really, I love her style and she just took so many awesome design risks (blue ceiling) that I left feeling motivated to do something crazy too.
Favorite destination visited for Surf Shack…
I would say Bell's Beach in Australia, near Torquay. The natural beauty was just amazing, totally pure. And after checking out the beach, Kirsty and Simon (the homeowners we feature in the book) drove us around on a little safari to check out the kangaroos. They are scattered in the fields, just hopping around and obviously are adorable.
My own surf shack…
We recently sold our house and are looking for our next big project. But we did just purchase a weekend home, which I mentioned above, a double-wide trailer in Pt. Dume in Malibu. I can't wait for it to be done so we can enjoy some beach time! And while I don't currently surf, I will absolutely be getting out there this summer.